As many of you will have seen the development of Graylingwell Chapel is now underway, by Chichester Community Development Trust. CCDT's exciting project will see the disused chapel restored and converted into a beautiful community space for all of Chichester to enjoy, ensuring the heritage of Graylingwell Hospital is not just retained but retold. The project has been in planning for almost five years, and the roof work is stage one of bringing that dream to a reality.
Under the architectural management of Pope Stevens, the roofing work is being carried out by NJS Roofing – the company also responsible for the roof work of the latest phase of Graylingwell Park's development.
Following the initial construction of the complex scaffolding structure to the lower roof height, the team from NJS Roofing have stripped back the tiles, felt and batons to the lower level of roofing. A vapour barrier is then placed over the existing timbers, insulation fitted and counter batons secure everything to the pre-existing rafters. On top of that a bat-friendly felt is laid, to which the tile batons can be secured. Water proofing is then secured to the structure and the team moves on up to the higher roof.
Having stripped back and re-set the upper roof to the tile batons, the final step is to extend the scaffolding to the bell tower – the final piece of the roofing puzzle. The old wooden shingle will be removed and replaced; leadwork secured and where required replaced; damaged timber work and guttering replaced across the roof and then it is time to begin the process of laying the almost 500,000 new tiles across the roof.
The new tiles are designed to appear 'weathered' ensuring that the completed, and fully restored roof will maintain the appearance of the main building, in keeping with it's heritage and will be ready for the main development work to begin. It is anticipated that the roofing will be fully restored and replaced by the end of April 2021.
For any more information on the development plans, or to ask any questions on the project don't hesitate to contact the team at CCDT by email at info@chichestercdt.org.uk. Further information on the heritage and story of the development can also be found on the chapel's own website at www.graylingwellchapel.com.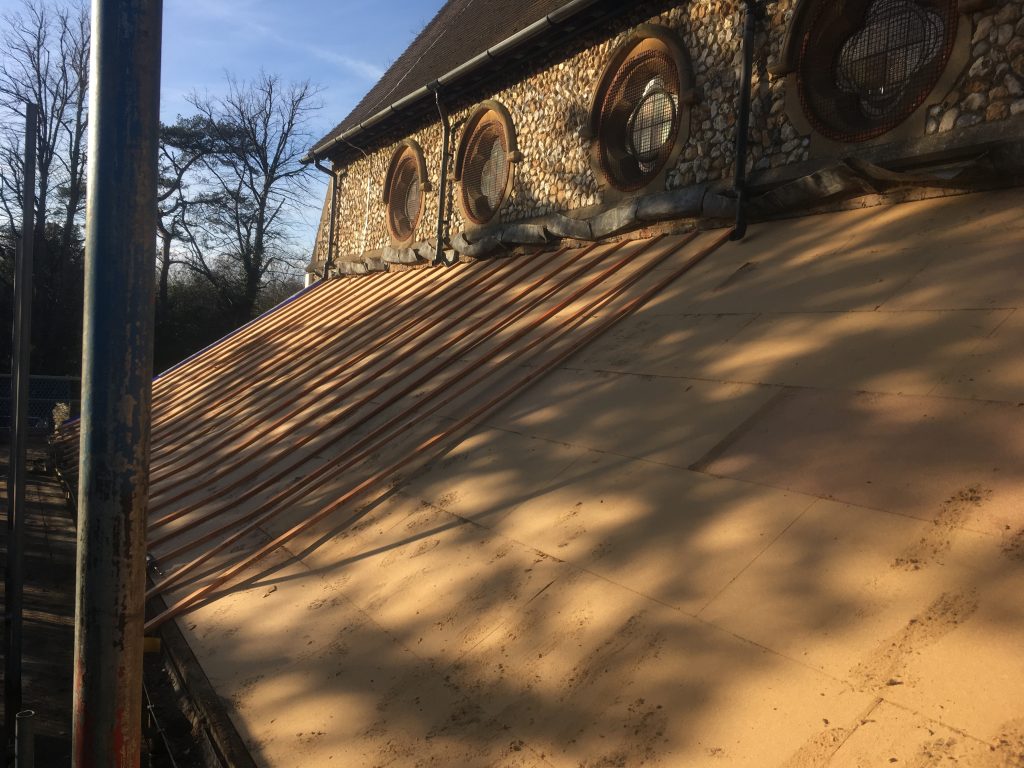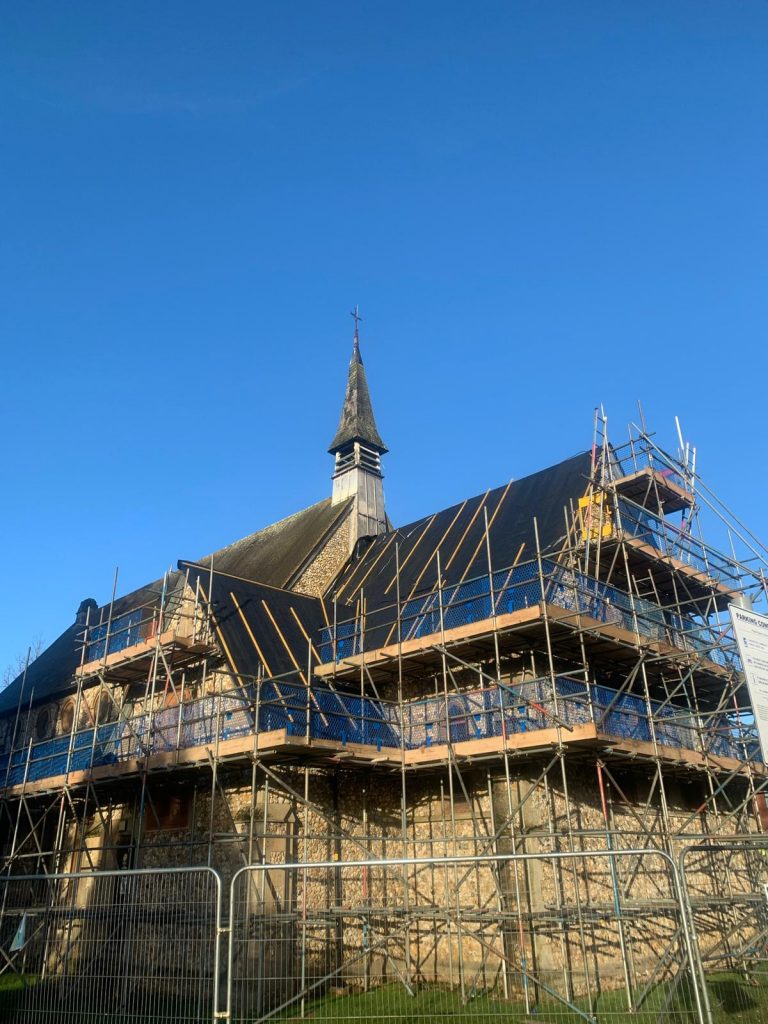 The post Raising the roof of Graylingwell Chapel appeared first on Chichester Community Development Trust.