Over the last month of being open, we have had a great mixture of events and activities at Graylingwell Chapel. From evenings with Eddie the Eagle to Chichester University music nights. The turnout has been great! We love seeing locals come to events, as well as new faces from all around Chichester – this is a space for everyone.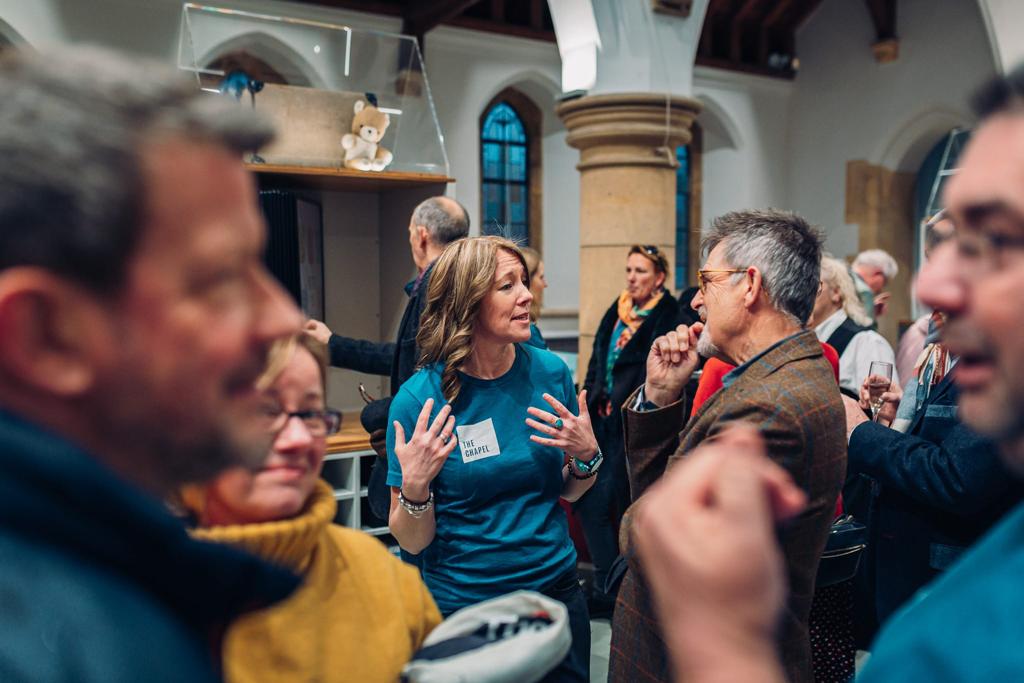 It is busy with visitors, mums and babies, remote workers and people who are interested by the exhibition; this space makes a quick turnaround to a wonderful, ambient events space with 175 chairs, stocked bar and even food! Our events are run by our great team, as well as our devoted and dedicated volunteers who help with all aspects of our events. They have been a great success, giving everyone a way to be involved in their community. 
CHAPEL CAFÉ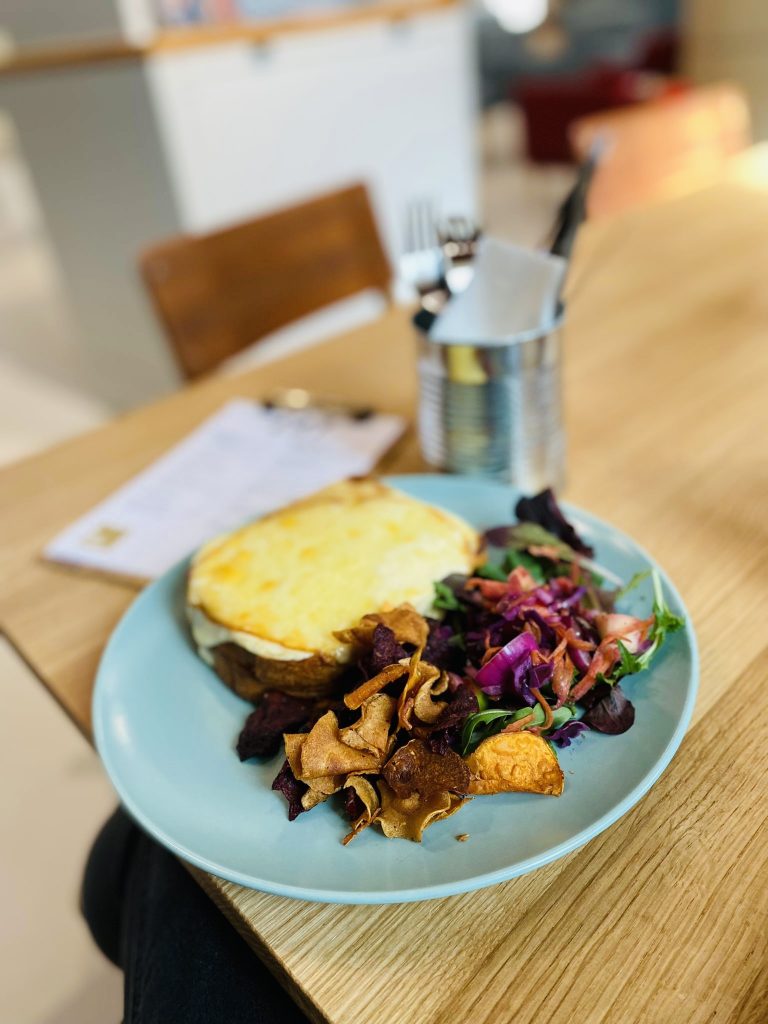 The Chapel café has been off to a flying start with delicious recipes, from garlic and thyme Hassel backs to superfood salad bowls and we have something for everyone to enjoy. Even the little children in the play area can enjoy our kid's menu. Open from 9am – 5pm, Monday to Saturday, we serve breakfast, lunch and early evening meals for everyone. As the sun comes out, we offer outdoor seating and refreshing drinks too. 
Our chef makes delicious meals, and we really hope you get to taste them! From our opening night in March, we have had success after success and hope to see the Chapel used like this continually.
UNIQUE SPACES FOR HIRE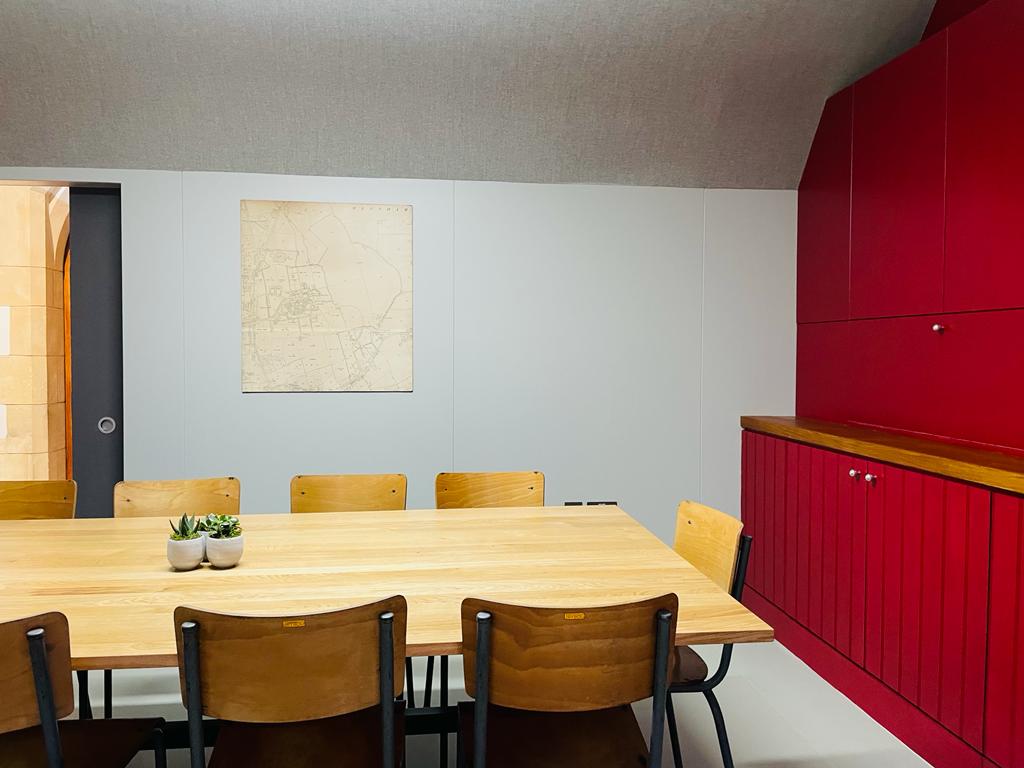 We are now advertising the hireable spaces in the Chapel on our website which we encourage you to look at, whether you're part of a charity, want to set up a club, host a business meeting or just want a space to yourself, we have two glorious meeting rooms, with a view of the main space and beautiful stain glass windows as well as lunch and food packages, bookable online, we also offer five meeting tables for 6-8 people, for a club, meeting or people who work from home and fancy a change of scenery. You can even hire the whole space for an event! We look forward to seeing this space being used as it should; with a variety of things going on. 
ACTIVITIES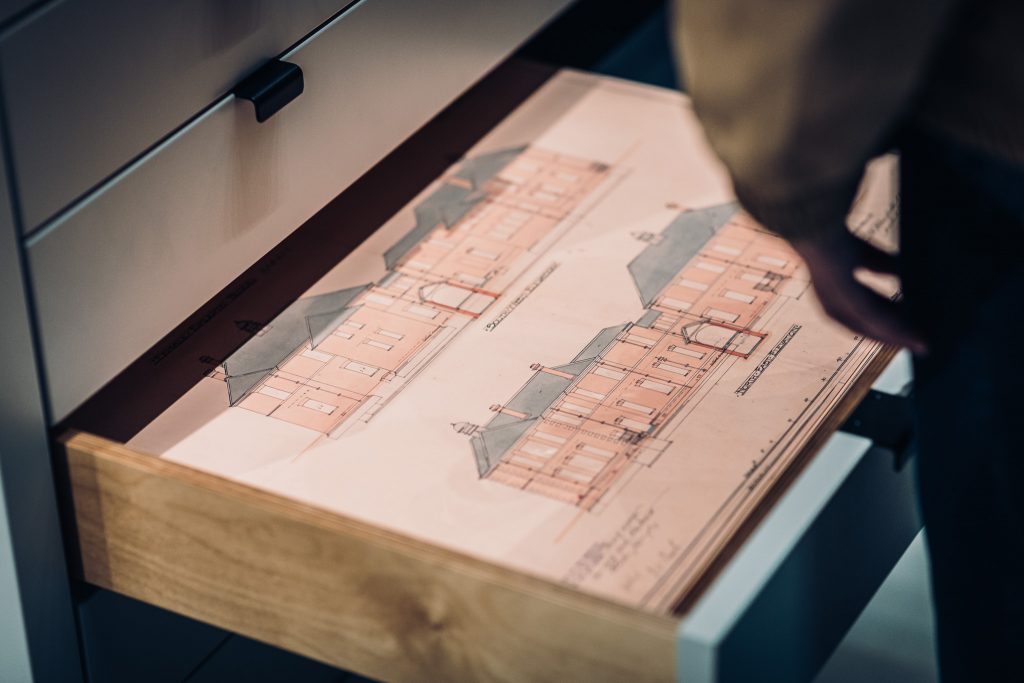 The daytime activities in the Chapel offer activities for people of all ages, like 'Stories and supper' for little ones who would like a yummy meal and a relaxing story, as well as adult workshops, like 'art for wellbeing' and the 'Walk and Talks' of the old asylum. This is your space. 
Coming up in April, we have:
Chichester uni music night
An Interesting evening with Steve Davis
Performance from Eliza Carthy Trio (Live folk music)
An evening with Will Carling
Chichester uni jazz music night 
And finally, Chichester comedy club.
Check out our website to book!
If you haven't already seen our activities and events programme, please do check it out. We really hope to see you in the Chapel soon!
Best wishes,
CCDT