When:
December 9, 2019 @ 6:00 pm – 8:00 pm
2019-12-09T18:00:00+00:00
2019-12-09T20:00:00+00:00
Where:
The Community Hall
Donegal Avenue Roussillon Park CHichester Po19 6DF UK
Contact:
Chichester Community Development Trust
01243 537526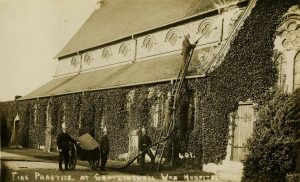 We are here for you: Our response to Covid-19
Welcome back! We are excited to welcome you back to our venues at The Community Hall at Roussillon Park, The Lodge at Keepers Green and the Water Tower at Graylingwell Park. Please see our information pack for details and conditions on hiring our venues and running classes during Covid -19.
Venue hire during Covid -19. 
Our commitment. We have a dedicated team that are working hard to provide support and information to our community around Covid-19. Take a look at our action plan.
Get help. We are coordinating a team of volunteers to carry out practical services, such as food and medication collection/drop off around Graylingwell and Roussillon Park & Keepers Green.
Call: 01243 537526 or email our support team if you need practical help.
Give help. We are currently registering people interested in volunteering in response to Covid-19. Contact Angie to register to volunteer.
Stay well. Looking for ideas, activities and tips on how to stay well from the comfort of your own home?  Our 5 ways to wellbeing during Covid-19. 
Building community spirit
by supporting local initiatives and making positive changes.

We like to make things happen.
Our organisation is owned by you and led by you. Together with you, we work to make positive changes in the community. We aim to help individuals, small charities, voluntary organisations and business start ups to become successful and sustainable by creating spaces and supporting projects that will inspire you and allow you to grow. This is how we do it…

WE PROVIDE SPACES FOR HIRE​
We want to encourage our community to meet up, learn and have fun. That is why we offer great, affordable meeting rooms, workspaces, halls and other venues for private functions, classes, clubs or events. Or join us at our
co-working hub at the Water Tower.

WE LOOK AFTER COMMUNITY BUILDINGS
We find out what you want and need from your community buildings, and then we raise funds to restore and redevelop these spaces for you. We have a small, dedicated team that are working hard behind the scenes to deliver spaces and activities just for you!

WE RUN COMMUNITY PROJECTS
We work to create a community that everyone, of all ages, feel they are a part of. We support projects and set up partnerships with local groups and back up initiatives that wish to make positive changes in the community.
We'd love to hear your ideas!
Join us in shaping your local community.​
All profits from our work are reinvested in the local community. By supporting us, you are investing in the future of Chichester and the local neighbourhood whilst helping us create local opportunities, employment and build community spirit. Donate money to a specific project or gain new experience and meet people by volunteering for us… we have lots of different projects you can get involved in!